Our Vision and Mission
Our vision for this website is to share and exchange information about deprescribing approaches and deprescribing research with the public, health care providers and researchers.                    
Our mission is to offer:
Tools to help patients and providers participate in deprescribing

Information about ongoing and completed deprescribing initiatives and research                  projects in Canada

Links to people around the world who are interested in deprescribing
The Bruyère Research Institute supports investigators who contribute to a better, more responsive health care system that delivers the best care to patients, residents and families. The Institute is a proud partner of Bruyère Continuing Care, the University of Ottawa, as well as other organizations and provides solutions to improve the health and health care of aging and vulnerable Canadians. The Institute's research focuses primarily on evidence, health system evaluation, brain health, geriatrics and rehabilitation, primary care, palliative care, and global health.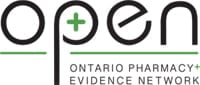 The Ontario Pharmacy Evidence Network (OPEN) is a team of multidisciplinary researchers working together to evaluate the quality, outcomes and value of medication management services that pharmacists and other healthcare professionals provide. We are fostering knowledge translation and exchange, building capacity in medication management research, and addressing the needs of Ontario's vulnerable populations.

The Institut universitaire de gériatrie de Montréal (IUGM) is the Quebec leader in clinical practice, specialized care, health promotion and development of knowledge related to aging and seniors' health.
Its research center is renowned as the largest of its kind throughout French-speaking countries, and brings together activities from contribution of numerous teams from various healthcare sectors.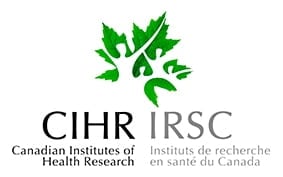 The Canadian Institutes of Health Research (CIHR) was created in 2000 under the authority of the CIHR Act, and is the Government of Canada's health research investment agency. CIHR's mandate is to "excel, according to internationally accepted standards of scientific excellence, in the creation of new knowledge and its translation into improved health for Canadians, more effective health services and products and a strengthened Canadian health care system.
"In 2013, $419 million was spent on potentially inappropriate medications for seniors outside of hospital settings, in six Canadian provinces."
"Safely reducing or stopping medications is a team effort."