Greetings, deprescribers!
Today we come to you with a special literature blog post highlighting 10 key deprescribing articles that together provide an overview of the field of deprescribing – covering the mindset of deprescribing, the complexity of and challenges related to deprescribing in clinical practice, the development and testing of deprescribing interventions, and perspectives of future deprescribing research. We believe each of these 10 articles offer important insights or findings related to deprescribing.
The list is based on careful deliberation between the two of us, after considering a number of worthy candidates. Of course, this list is based on our opinion only and we limited ourselves to 10 articles (which wasn't easy at all!). We would love to hear your input on our list, so let us know if we have missed any important papers or topics. We will then follow up with a complete list of recommended deprescribing articles for use of all deprescribers out there!
Okay, here we go!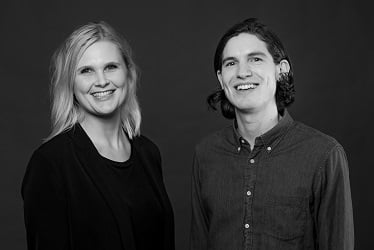 The deprescribing mindset
Deprescribing is a way of thinking (for us, it is a way of life!). Approaching deprescribing in both practice and research requires wrapping our head around a few important concepts. The first few articles introduce these important concepts and perspectives, for example, making us think about why deprescribing of a medication could be considered in the first place.
#1 Holmes et al. Reconsidering medication appropriateness for patients late in life Arch Intern Med. 2006;166(6):605-9.  
Wow, this paper was published in 2006! Despite its age, it really sets the groundwork for things we keep coming back to in deprescribing over and over again — time to benefit vs. life expectancy, patient preferences and goals of care, anyone? We think this is an excellent introduction to the core concepts integral to deprescribing, and it is still as fresh as ever, as these concepts continue to underpin the field.
#2 Okeowo et al. Clinical practice guidelines for older people with multimorbidity and life-limiting illness: what are the implications for deprescribing? Ther Adv Drug Saf. 2018;9:619–30.
Another important key concept in deprescribing is considering how people end up on so many medications in the first place. We often talk about how treatment guidelines are often based on evidence excluding older persons, focused on single diseases, and do not consider older persons with multi-morbidity, frailty, and limited life expectancy, nor do they consider how to stop medications once they are started. This article highlights that point beautifully by applying this concept to a hypothetical patient with multiple comorbidities and life-limiting illness, and offers some food for thought around how guidelines can be more deprescribing-friendly in the future.
The complexity of deprescribing in clinical practice
We might realize deprescribing is important, and grasp it as an abstract or theoretical concept; however, it may not be as easy to implement in clinical practice as we would hope. These next few articles offer insightful looks at why this might be the case.
#3 Todd et al. The deprescribing rainbow: a conceptual framework highlighting the importance of patient context when stopping medication in older people. BMC Geriatr. 2018;18:295.
This article introduces a novel framework in which to consider deprescribing, and highlights the myriad considerations that go into deprescribing at the patient level, including physical, financial, social, psychological, and clinical factors. It helps us understand why deprescribing may not be so straightforward in practice and offers important considerations for healthcare providers when considering deprescribing in their patients.
#4 Weir et al. Decision-Making Preferences and Deprescribing: Perspectives of Older Adults and Companions About Their Medicines. J Gerontol B Psychol Sci Soc Sci. 2018;73(7):e98–e107.
Making deprescribing decisions can be difficult – there is often a lack of evidence to guide decisions, uncertainty in outcomes, and differences in patient clinical context, making it impossible to apply a "one-size-fits-all" approach. Patients might have different preferences when it comes to decision-making about reducing and discontinuing their medications too. This article looks closely at this issue, and highlights the importance of taking individual patient preferences and context into account when it comes to deprescribing decisions.
#5 Sawan et al. A systems approach to identifying the challenges of implementing deprescribing in older adults across different health-care settings and countries: a narrative review. Expert Rev Clin Pharmacol. 2020;13(3):233-45.
This article takes a higher-level view of how deprescribing fits into healthcare systems and what are the important considerations at the health system level, offering critical insight into how to increase uptake and implementation of deprescribing in clinical practice from a health system perspective.
Designing practical deprescribing interventions
Deprescribing studies may be medication-specific withdrawal studies or studies examining the effect of deprescribing interventions (e.g., tools, education initiatives, complex interventions with multiple components etc.). There is an expanse of deprescribing tools and interventions out there, such as explicit criteria to identify potentially inappropriate medications or different stepwise deprescribing algorithms.
#6 Steinman et al. Using Wisely: A Reminder on the Proper Use of the American Geriatrics Society Beers Criteria. J Am Geriatr Soc. 2019;67(4):644-46.
This short editorial provides a critical look at the historical approach to designing deprescribing/polypharmacy interventions. We think it is an important perspective because it nicely frames the pros and cons of using explicit tools such as the Beers or STOPP criteria, which continue to be highly used in the context of deprescribing, but which have important limitations (particularly in implementing patient-centered deprescribing in clinical practice).
#7 Isenor et al. Deprescribing interventions in primary health care mapped to the Behaviour Change Wheel: A scoping review. Res Social Adm Pharm. 2020;S1551-741(20)30227-8.
This excellent review gets us to take a more purposeful look at what existing deprescribing interventions have achieved (or been trying to achieve). It also highlights gaps in these interventions and gets us to think about future opportunities for deprescribing interventions based on what has and hasn't worked in the past.
#8 Fajardo et al. Availability and readability of patient education materials for deprescribing: An environmental scan. Br J Clin Pharmacol 2019;85(7):1396-1406.
Various patient education materials have been developed as deprescribing interventions or components of interventions. This review demonstrates that we have a lot of room for improvement in this area, as there are important limitations with many of the tools developed to date, including demand of literacy levels above that of the average patient and unbalanced information on the potential benefits and harms of deprescribing (typically focusing on the benefits).
Perspectives on future research
While the previous articles provide a foundation of thought-provoking concepts and ideas on deprescribing, we are always looking to the future. We think these final two articles show us where the field could be headed.
#9 Jungo et al. General practitioners' deprescribing decisions in older adults with polypharmacy: a case vignette study in 31 countries. BMC Geriatr. 2021;21:19.
This article uses a case vignette approach to study how GPs make deprescribing decisions. We think this illustrates how to go beyond traditional research of barriers and facilitators to look at what actually influences deprescribing in clinical practice. This could be important for developing practical interventions that are provider-centric.
#10 Aubert et al. Outcome Measures for Interventions to Reduce Inappropriate Chronic Drugs: A Narrative Review. J Am Geriatr Soc. 2020;68:2390–8.
Our final selection is a call to action for deprescribing researchers. Patient-centered and clinically important outcomes are important to capture in deprescribing research, and we have a long way to go in this area, as clearly demonstrated in this review. It also highlights that there are few data on provider outcomes, which may be important to understand since there are many provider barriers to deprescribing in practice. Really, this review provides a nice frame of reference for future clinical studies on deprescribing in practice.
What did we miss?
And so ends our illustrious Top 10 deprescribing articles you should know about. It was hard to choose only 10 and we left many (!) great articles out. Again, if you have any strong opinions on our selections or omissions, or – more importantly – what we might have missed in terms of papers or topics, please let us know. You can reach us by email or on Twitter:
Carina ([email protected] and  @CarinaLundby)
Wade ([email protected] and @wadddee)
---
The deprescribing blog is hosted by pharmacists and postdoctoral researchers, Carina Lundby and Wade Thompson. We hope to be your new best deprescribing friends and supply you with deprescribing content and analysis on a monthly basis. Please reach out to us if you have any questions or comments, or would like to contribute.
[email protected] (Twitter: @CarinaLundby)
[email protected] (Twitter: @wadddee)