Welcome to another guest blog post. Today we have Cynthia Leung, pharmacist at the Queen's Family Health Team (in Kingston, Canada) and the person behind the blog DRUGOPINIONS, sharing her experiences with deprescribing as practicing pharmacist in primary care, including thoughts on detangling emotional attachment to pills. Take it away, Cynthia!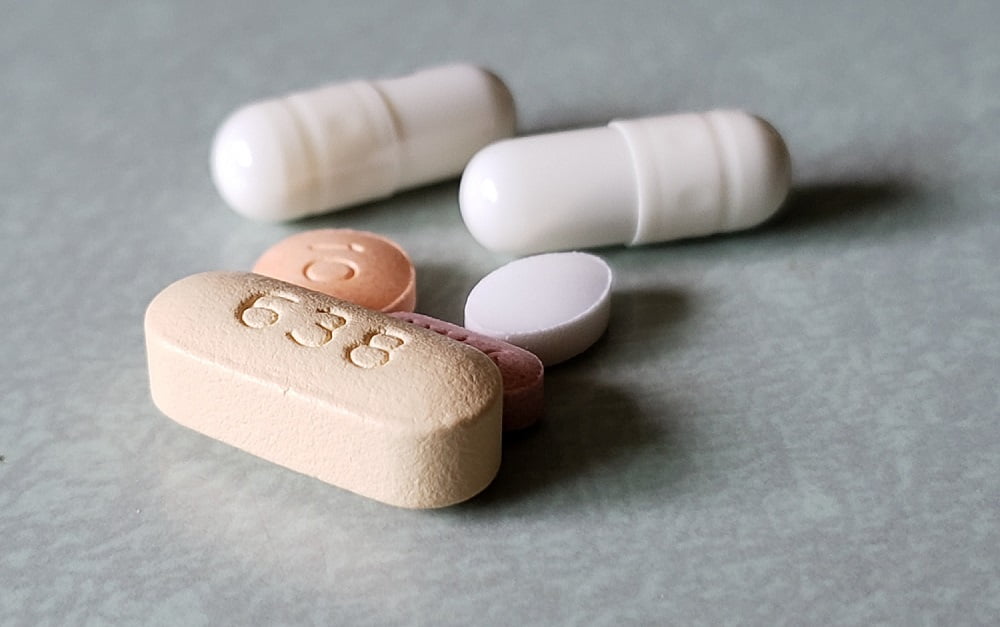 Deprescribing experiences from a primary care pharmacist
Does this pill bring joy? Let's get rid of it if it doesn't. I wish deprescribing could be this simple. After all, if we make a mistake about whether an item brings joy or not, we can always go out and buy it back. If we make a mistake about whether a pill brings "joy", the results can be serious.
Deprescribing guidelines have been published and released over the last few years on various medications including opioids, benzodiazepines, proton pump inhibitors, antipsychotics and oral hypoglycemic agents. They have been instrumental to guide clinicians on how to approach a topic that was previously lacking in evidence. I truly believe pharmacists should focus on developing skills to help patients deprescribe when appropriate. This will reduce unnecessary pill burden, drug interactions, and side effects, not to mention saving money for the health care system.
As a primary care pharmacist, I have learned a lot through my patients' deprescribing journeys. Below are some pearls of wisdom that I wish to share:
1. Everyone must be ready and onboard. While clinicians may have all the right reasons to deprescribe a chronic medication for the patient, these reasons may not be apparent to the patient. It may take time for the patient to digest and understand. Patients need to be on board, so be prepared to describe the risks, safety concerns or other reasons why you think it is a good idea to come off the medications. This investment in this conversation is vital to any success in the deprescribing plan. Sometimes, the message needs to be repeated consistently (and sometimes by other clinicians or family members) to be fully understood.
2. Reassure your patient and prepare with what to expect. It's easy to describe the tapering plans over the next few months with your patients. But patients are often fearful if and when things don't go as expected. Hence, the most important preparation is to provide reassurance that the deprescribing plan can be adapted based on the patient's response and is not set in stone.It can also be important to provide patients with strategies to manage symptoms if they come back. If you are deprescribing a proton pump inhibitor, suggest to patients to eat smaller portions or avoid specific foods or beverages that they know trigger symptoms. If the goal is to deprescribe pain medication, this may involve helping the patient to set a realistic goal of treatment, focusing on how pain medications help to improve daily functions rather than eliminating pain completely. It may also involve promoting more physical exercises or following a relaxation technique or mental health app. If we are to help a patient to come off benzodiazepines for insomnia, the plan may involve starting cognitive behaviour therapy for insomnia and going over specific strategies or sleep routines to follow over the next few weeks.
3. Ask the patient to document the journey and symptoms. Patients may sometimes report worsening of symptoms when deprescribing their medications. But this can be subjective. We might want to take a closer look with the patient. A patient may tell me the pain is worse but is unable to give me the specifics. But when we look at their pain diary, the patient's report of worsening may not be consistent with how the symptoms are documented in his or her pain diary. Similarly, a patient with insomnia may be asked to complete a sleep diary and we may want to take a close look at that to tell us how deprescribing is going. If the sleep has not worsened without taking the benzodiazepine, it can be encouraging to the patient to continue with the deprescribing journey. These documentations can be used to monitor progress objectively and to challenge the patients' beliefs about the symptoms or complaints. It is not uncommon that – through the discussion – patients become more convinced that they are indeed better with the new regimen or the symptoms are not worse than before.
4. Identify Non-Clinical Reasons for Medication Taking Behaviour. The more I tackle this deprescribing challenge with my patients, the more I realize that we have to address their "non-clinical" reason for holding on to the pills. They sometimes feel taking the medication validates their pain or their medical condition. They often see their pills as a necessity, a lifesaver or an important extension of themselves. Their personal medication experience matters a lot and may need some in-depth discussion to challenge any unfounded beliefs or to dissociate any unhealthy connection.
5. Routine Discussion and Follow Up. When patients are going through a tapering plan, they need a lot of encouragement and support. The phone calls or face-to-face meetings are ways to ensure they are on track with the journey. If there are any unexpected circumstances, then these routine discussions ensure that they are identified in a timely manner and the plan can be adapted accordingly.
6. The hardest part is to come off the medication completely. Most deprescribing plans are not difficult during the initial stage. The hardest part comes the last few weeks before they come off the medications completely. I believe there is a psychological component to this challenge. Patients' fear may return and the fact that there is no more "rescue pill" can be frightening. Acknowledge the fear but challenge it as well. This is the stage when I may have to bring in some motivational strategies and additional coaching support.
To me, it is a rewarding experience to help my patients stop medications that are no longer necessary. I hear that we don't have time to deprescribe and many more reasons why we can't. But with the escalating drug costs, challenging drug shortage, and ongoing burn out in health care, can we really continue to ignore the problem with over-prescribing and polypharmacy?
So does this pill bring joy?
Deprescribing can take time and effort but it can actually bring joy when patients realize they can come off medications that are no longer beneficial to them. I hope more pharmacists will engage in this meaningful initiative in their practice settings.
If you have any questions for Cynthia, you can reach her via email ([email protected]), on Twitter (@cleung26) or through her blog DRUGOPINIONS.
Photo credit milo tobin on Unsplash.
---
The deprescribing blog is hosted by pharmacists and PhD students, Carina Lundby and Wade Thompson. We hope to be your new best deprescribing friends and supply you with deprescribing content and analysis on a biweekly basis. Please reach out to us if you have any questions or comments, or would like to contribute.
[email protected] (Twitter: @CarinaLundby)
[email protected] (Twitter: @wadddee)