Welcome to the deprescribing.org blog's first guest blog post. Today we have Dr. Emily McDonald from McGill University telling us about her team's exciting new tool, MedSafer. Enjoy!
MedSafer: Working Towards Safer Prescribing
By Emily G. McDonald
If you're reading this blog, you probably know someone who might be taking too many medications. We've known for a while that the number of medications that older adults are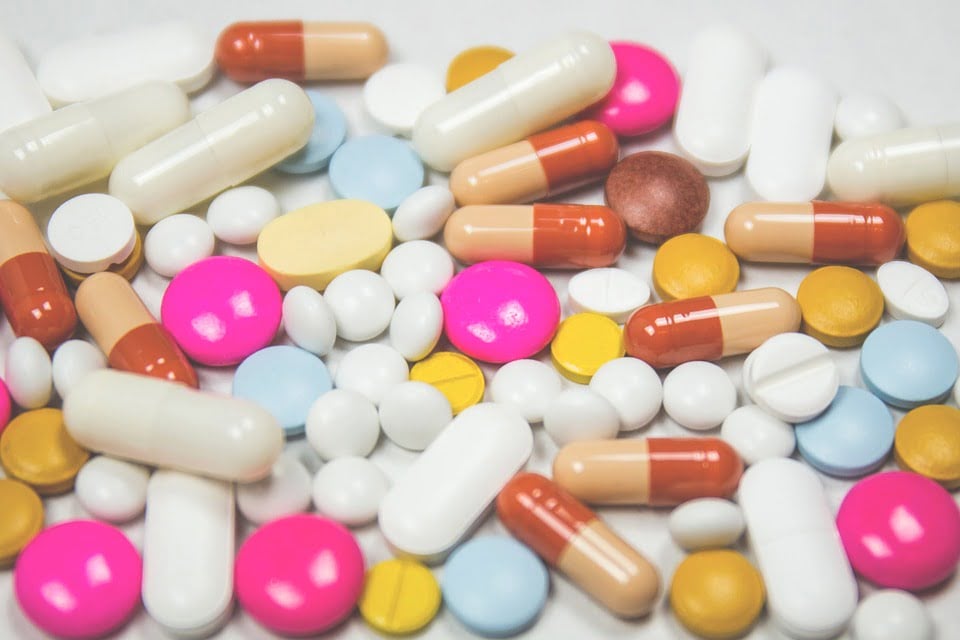 prescribed is increasing dramatically. The striking thing is that many of these meds aren't actually making life either better or longer. Truth be told, pills with dangerous side effects are being overprescribed for common complaints that many adults suffer from, such as trouble sleeping, lack of energy or appetite, heartburn, bladder leaks, memory problems, and muscular aches and pains. While we live in a culture where there is a "pill for every ill", we oftentimes forget the counterpoint that "some ills are caused by pills". Sleep pills affect balance and memory, leading to falls and fractures; bladder pills cause dry mouth, confusion, and urinary retention; and narcotics lead to constipation and increase the risk of dying, especially when combined with sedatives. The list of side effects goes on. It isn't long before we start to see how polypharmacy or medication "overload" has become rampant in modern society. This leaves us with the important issue of how do we claw back the number of meds, how do we make prescribing safer again, and how do we put the focus back on living longer and living better?
A little over three years ago, we embarked on a pilot study to see if we could safely stop medications in patients who were admitted to the hospital on medical units at four Canadian hospitals. The MedSafer pilot study was published in June 2019. We enrolled 1066 older adults who were hospitalized on one of four medical units and who were taking five or more medications at home. During a baseline period of observation, patients received usual care with a medication history performed by a pharmacist and the medical team. During the intervention, we used the MedSafer tool to provide curated reports that listed opportunities for stopping potentially inappropriate medications based on the scientific literature. Reports were handed out to the treating team and they were free to pursue deprescribing or not, based on their more in-depth knowledge of the patient's medical conditions, the prognosis, and their overall care trajectory. The main outcome of the study was the number of medications that were stopped at discharge using the report, compared to usual care.
The results of the study were striking. The average age of the patients who enrolled in the study was 80 years old, about 15% had a history of dementia, 10% had a history or recurrent falls, and nearly half were at least moderately to severely frail. The first thing we discovered was that 82% of patients had at least one medication that was either risky or was no longer benefitting them. For 55% of patients in the intervention group we were able to stop one or more of these medications (an increase of 8.3% from the baseline phase of the study). A lot of the medications we were able to stop actually had the potential to cause harm, especially for older adults. We observed that 50% of patients were taking a class of medications to reduce stomach acidity, called proton pump inhibitors, even though they didn't always have a good reason for taking it. We were able to stop about 1/3 of these, with the support of MedSafer. Some other examples of mediations that we commonly found were narcotics, with close to 30% of patients taking these at home regularly. With MedSafer we stopped about half of all narcotics that patients were taking. The biggest success we had was with antipsychotics. Before the introduction of MedSafer, we only stopped about 10% of all antipsychotics. Once we introduced the deprescribing reports, we were able to increase this to 40%.
As a second component of the study, we asked patients if we could telephone them at home after they were discharged from the hospital. We were able to complete just over 400 interviews and had the chance to ask patients about their quality of life, and if something bad happened to them after they left the hospital. For example, did they need to come back to the hospital for any reason? Did they fall at home? We were pleased that in the group where we stopped medications, there was no signal to suggest that the intervention was in any way harmful. Simply put, we stopped a lot of medications, and patients did well.
MedSafer is just one example of many tools that are emerging to help guide deprescribing. In medical school, we are taught how to start medications, but it's much less common that we are taught how to stop them. Some medications need to be substituted with safer alternatives and some need to be stopped gradually so that the person taking them doesn't get side effects from withdrawing the medication too quickly. Instructions for tapering are one example of some of the more patient-centered features of MedSafer. The next steps for MedSafer are to scale up use in long term care facilities across Canada. Also, look out for the results of a larger study we just completed with 6000 patients across Canada that focused on decreasing adverse drug events as the primary study outcome, to be published in the Fall of 2020.
For more information or to get in touch visit: www.medsafer.org. You can also find our team on Twitter: Emily McDonald (@DrEmilyMcD) and Todd Lee (@DrToddLee).
The deprescribing blog is hosted by pharmacists and PhD students, Carina Lundby and Wade Thompson. We hope to be your new best deprescribing friends and supply you with deprescribing content and analysis on a biweekly basis. Please reach out to us if you have any questions or comments, or would like to contribute.
[email protected] (Twitter: @CarinaLundby)
[email protected] (Twitter: @wadddee)
Photo by freestocks on Unsplash